Virginia Beach Mobile Diesel Mechanic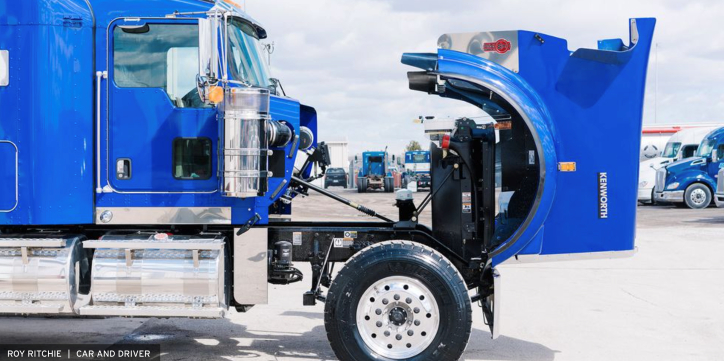 At Virginia Beach Mobile Truck Repair, we are proud to offer mobile Diesel mechanic services to our customers. Our team of trained and experienced technicians is equipped with state-of-the-art tools and equipment, and we are able to provide a wide range of services for Diesel-powered vehicles.
Our mobile diesel mechanic and service in Virginia, VA is available 24 hours a day, 7 days a week to provide on-site repairs and maintenance for your truck, trailer, or other Diesel-powered vehicles. We understand that downtime is costly for commercial vehicle operators, and we strive to provide efficient and effective services to get your vehicle back on the road as quickly as possible. Just dial (757) 909-5462 today and get free estimates.
One of the key services we offer is preventive maintenance. Regular maintenance is essential for keeping your Diesel vehicle running smoothly and efficiently, and it can help to prevent costly repairs down the road. Our technicians can perform a variety of preventive maintenance services, including oil changes, filter replacements, and fluid level checks. We can also inspect your vehicle for potential issues and provide recommendations for repairs or upgrades.
About Diesel Engines
A diesel engine is a type of internal combustion engine that uses diesel fuel to produce power. The major parts of a diesel engine include the cylinder block, cylinder head, pistons, connecting rods, crankshaft, camshaft, fuel injection system, and air intake system, which normally involves a turbocharger.
The cylinder block contains the cylinders, where the combustion of diesel fuel takes place. The cylinder head sits atop the cylinder block and contains the valves that control the flow of air and fuel into the cylinders. The pistons and connecting rods convert the up and down motion of the combustion process into rotational motion, which is transmitted to the crankshaft. The camshaft operates the valves, and the fuel injection system delivers diesel fuel into the cylinders. The exhaust system removes the gases that are produced during the combustion process.
In addition to preventive maintenance, we also offer a wide range of repair services for Diesel vehicles. This includes engine repairs, transmission repairs, and electrical system repairs, as well as repairs to the fuel system, brakes, and suspension. Our technicians are experienced in working on all types of Diesel engines, and we use only high-quality replacement parts to ensure that your vehicle is repaired properly.
We also offer other services including emergency roadside truck repair, truck brake service, trailer repair, and more.
Contact Us Today!
At Virginia Beach Mobile Truck Repair, we are dedicated to providing our customers with the highest level of service. We understand that your Diesel vehicle is an important part of your business, and we strive to provide quick and efficient repairs to keep it running smoothly. If you are in need of a mobile Diesel mechanic, contact us today to schedule an appointment. Our team is standing by to help you get your vehicle back on the road.
Virginia Beach Mobile Truck Repair:  (757) 909-5462.